How to order: 
Browse our extensive catalogue and select your item. If you know what item you would like, enter the product code into the search bar in the top right corner.
Once you have selected a prodcut you will then be taken to the product page of your item. This gives you all the product information as well as the size and colour ranges.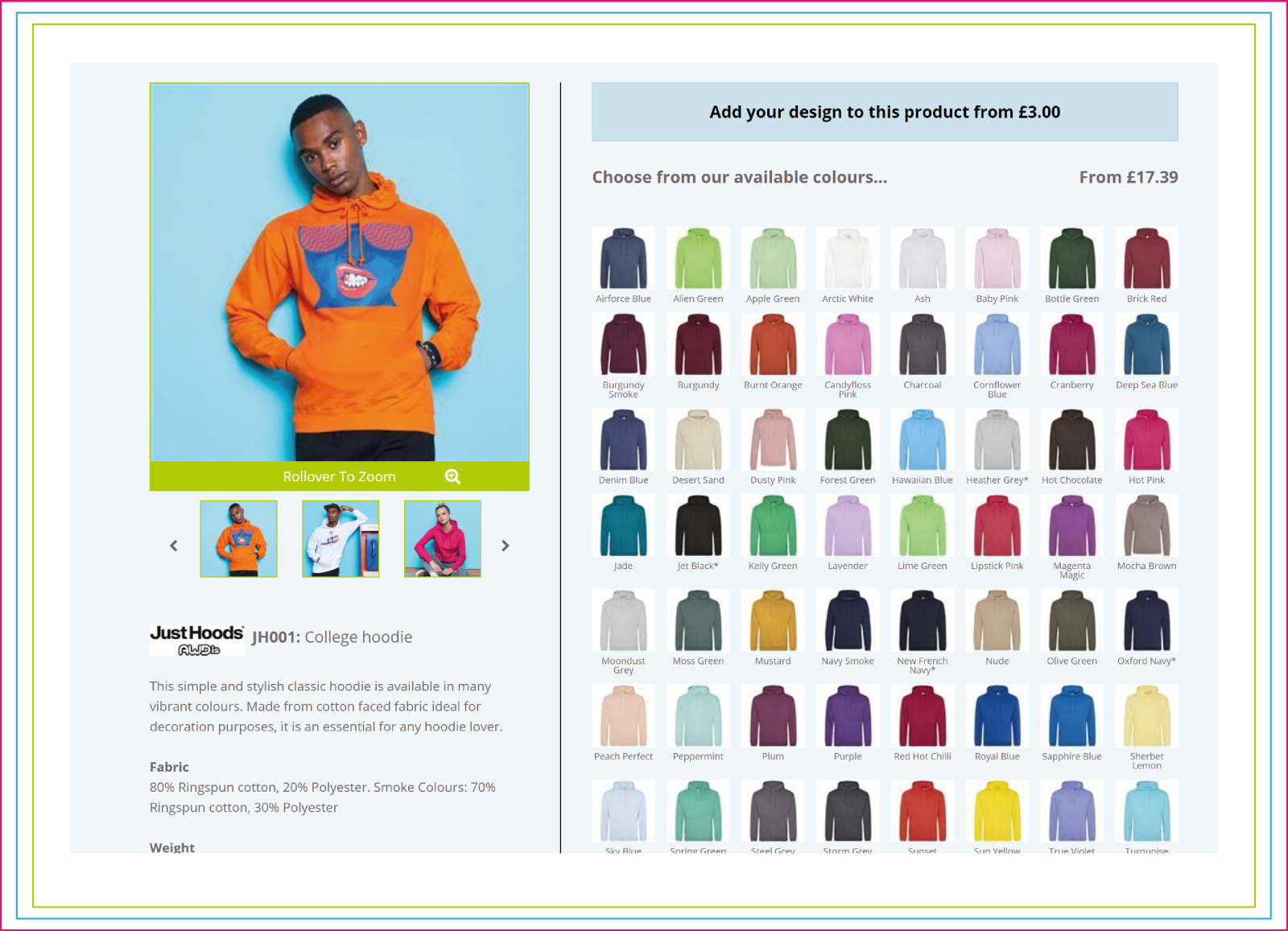 Click on the colour you would like to order. This will bring up the size availability at the bottom of the page.
Next, select the size and qty. You can add to cart for a plain item or you can add personalisation by clicking the purple personalise me box.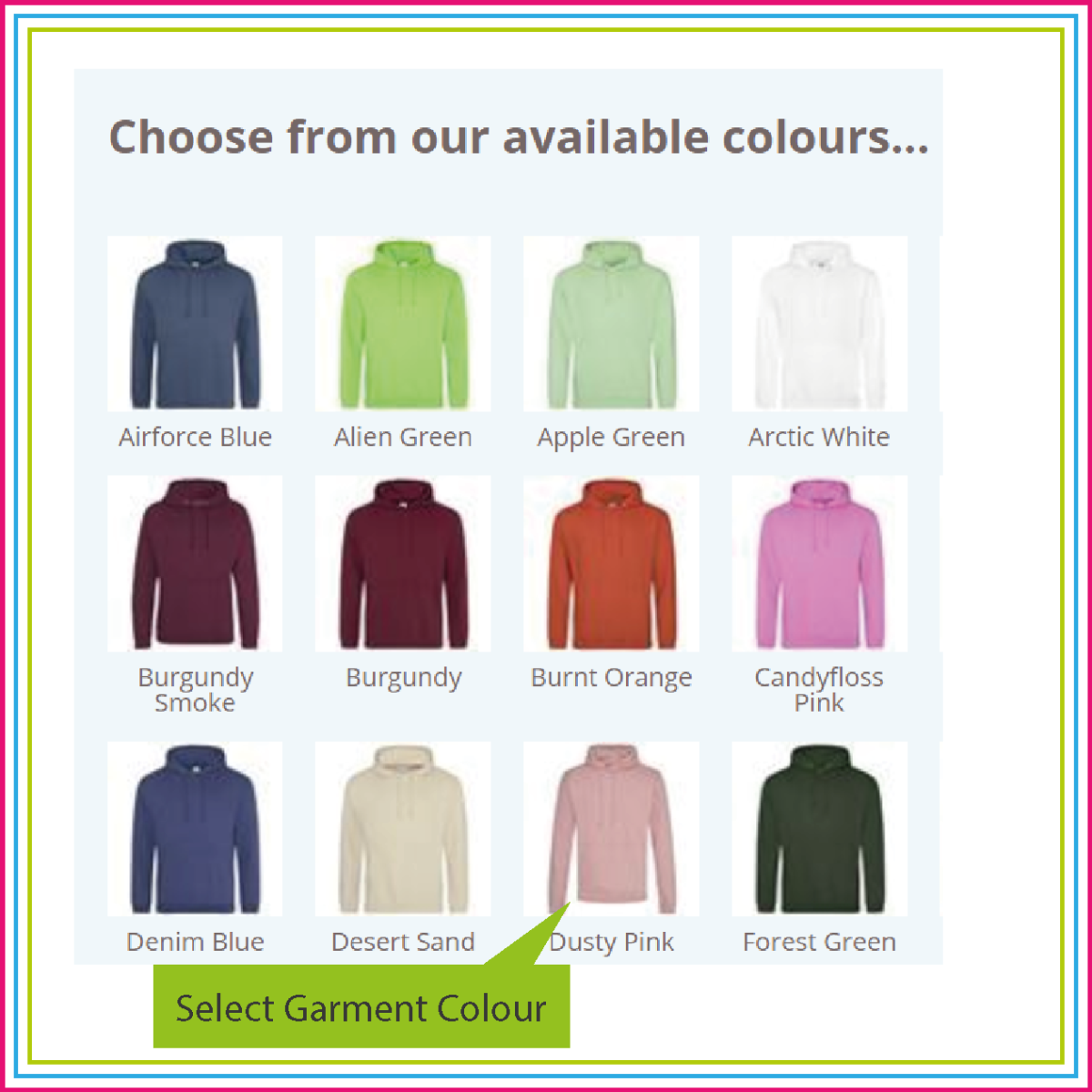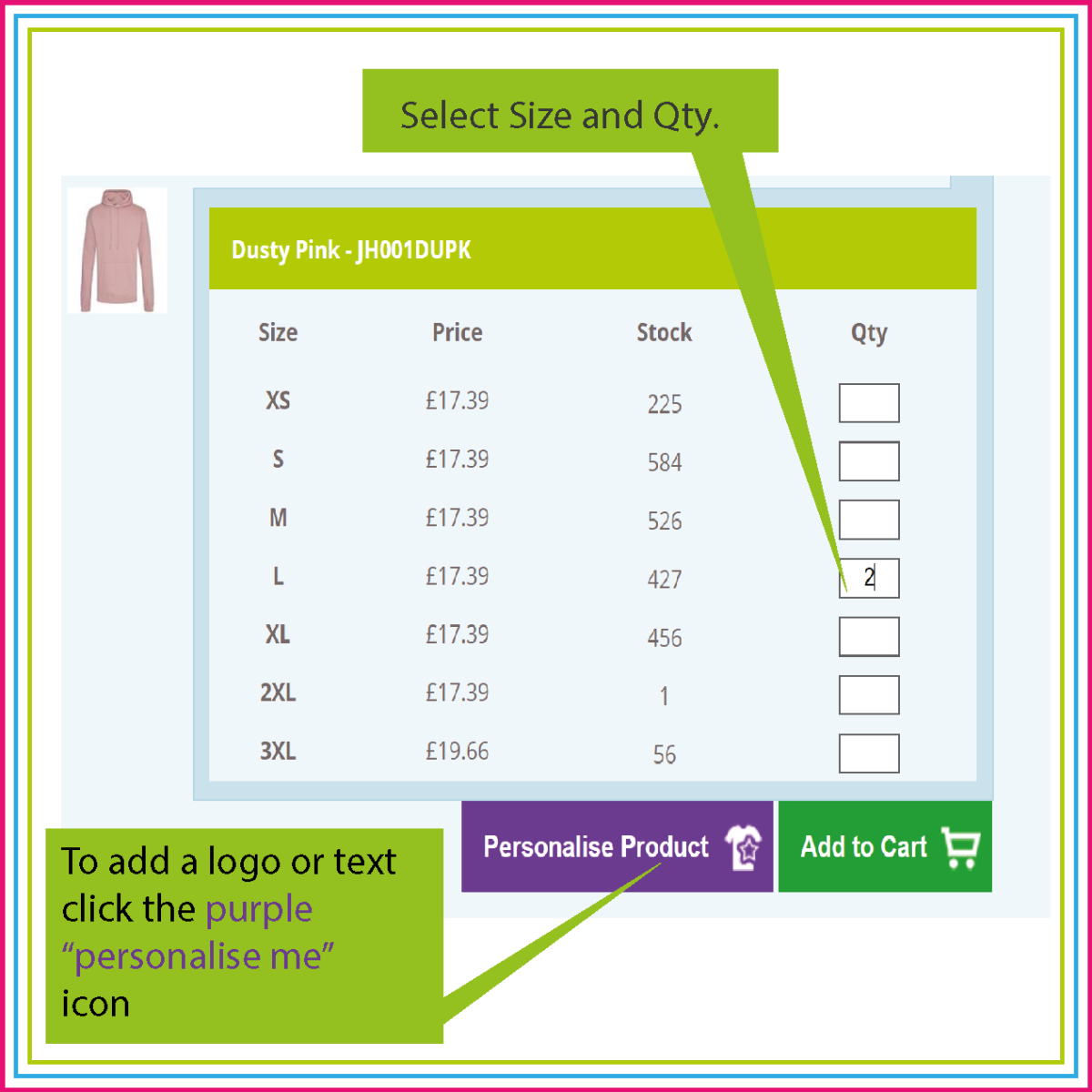 This window will appear.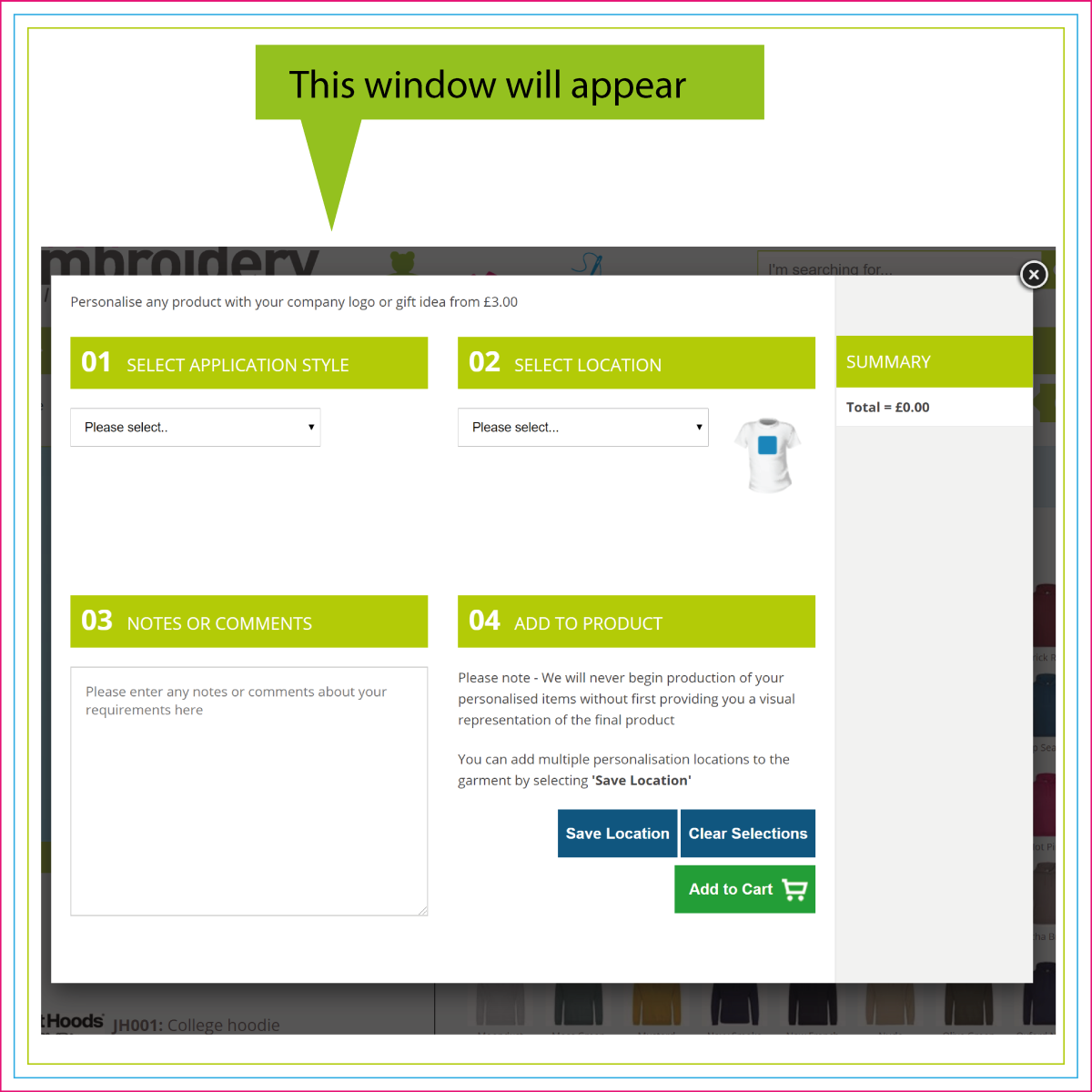 Select application style.
This is if you require embroidery or a print. 
Once you have selected this you will be able to upload a logo, by simply clicking on the "click to add logo" icon. If you only require text, then you can add this to the box below 
To avoid unnecessary delays and to ensure you receive the highest quality personalisation please make sure you uplaod the best quality deign/logo you can. Ideally a Vector file. (Please refer to FAQ if you are not sure what this means).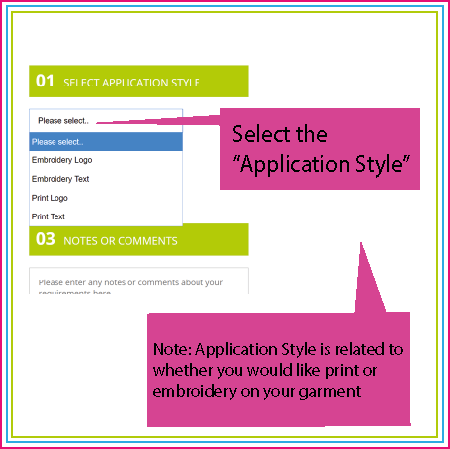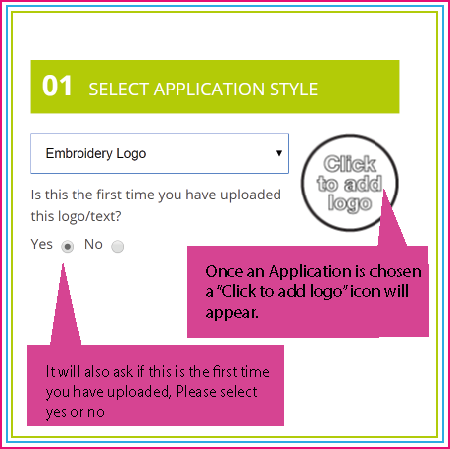 Select your location. This is there you want decoration on your garment. If you require text only, add this to the notes or comments box.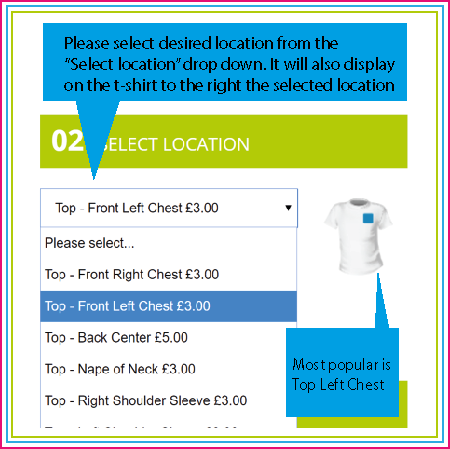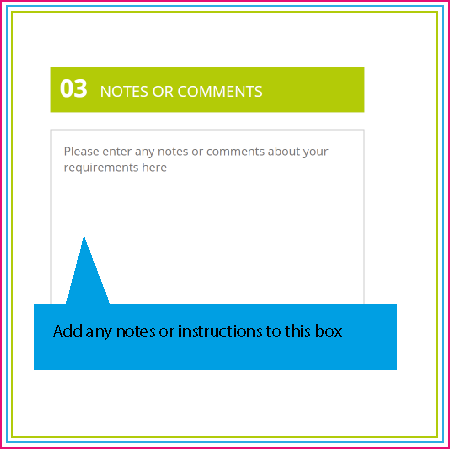 Save locations, you can not add to the cart untill you have saved your desired locations. 
To complete the process simply, "Add to cart"